Total Health & Financial Wellbeing
At the touch of a button through our mobile application
Our ground-breaking Personal Support Programme (PSP) sets a new benchmark for essential health and wellbeing services + discounts, financial rewards and benefits for SMEs, the self-employed and their families. All easily accessible on an easy-to-use app.
Buy now
Find out more
Just
£3.99
per family,
per month
A Health Service
- like you've never seen before
Quick, instant 24/7 access via our mobile app
You can speak to a GP, book an appointment with a therapist and get advice from legal and financial experts at the touch of a button.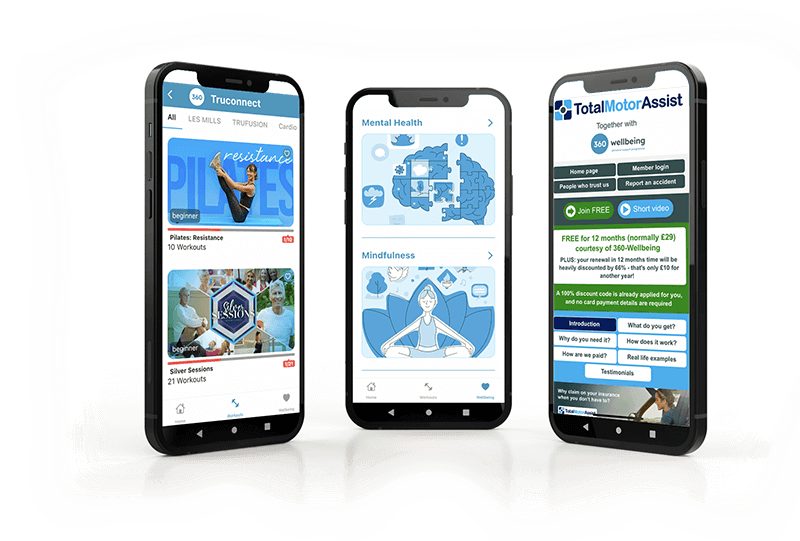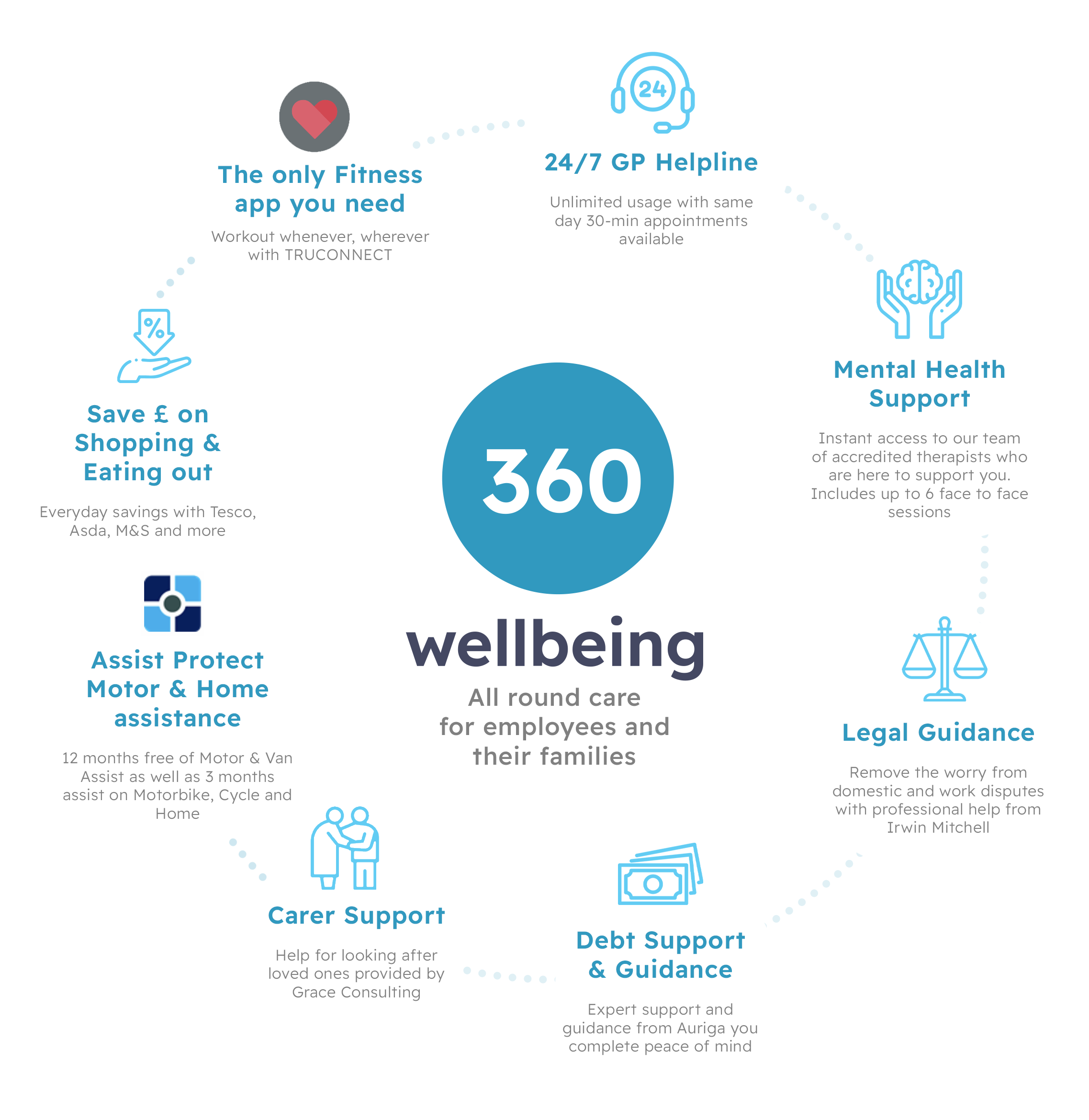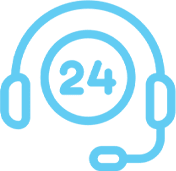 24/7 GP Helpline
Unlimited usage with same day 30-min appointments available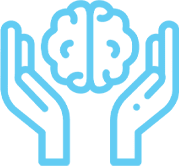 Mental Health Support
Instant access to our team of accredited therapists who are here to support you. Includes up to 6 face to face sessions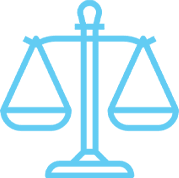 Legal Guidance
Remove the worry from domestic and work disputes with professional help from Irwin Mitchell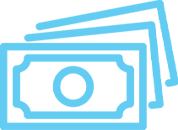 Debt Support & Guidance
Expert support and guidance from Auriga you complete peace of mind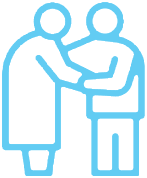 Carer Support
Help for looking after loved ones provided by Grace Consulting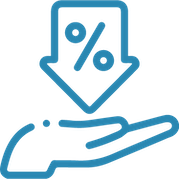 Save £ on Shopping & Eating out
Everyday savings with Tesco, Asda, M&S and more.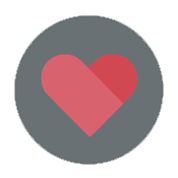 The only Fitness app you need
workout whenever, wherever with TRUCONNECT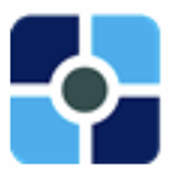 Assist Protect Motor and Home assistance
12 months free of Motor & Van Assist as well as 3 months assist on Motorbike, Cycle and Home'
Affordable Health & Wellbeing - now available for Everyone
Previously only available for employees of large corporates or those of us with private medical insurance, 360 Wellbeing's Personal Support Programme (PSP) makes essential health and wellbeing services + discounts and financial benefits available for everyone at a fraction of the cost.
Includes
cover for the
whole family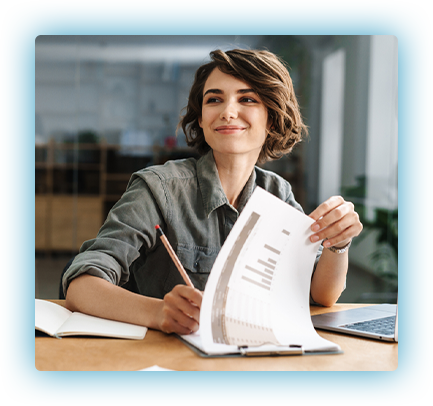 Affordable for All
At just £39 per person, per annum, the PSP offers incredible value for money.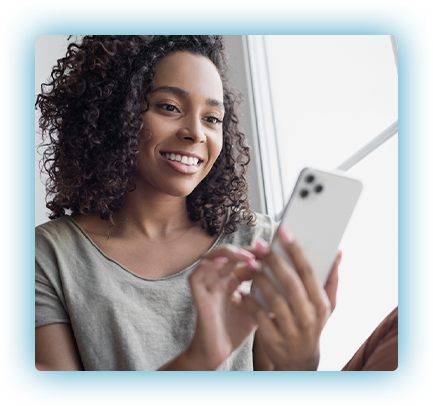 Easy to use App
All of the PSP's services are easily accessible via the 360 Wellbeing PSP App. Simply download from the App Store.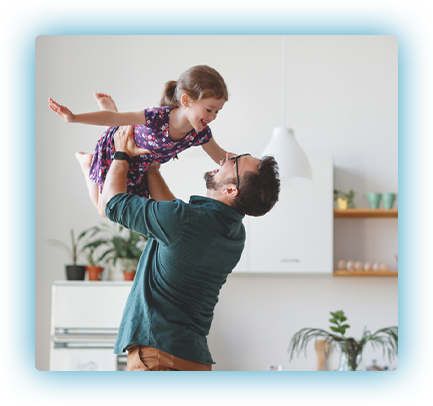 + Family Cover
With the PSP, you're not only covering you and your employees but their families too.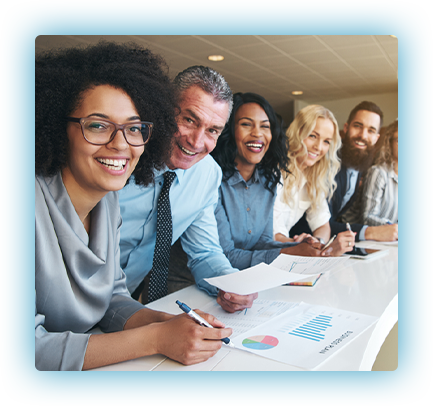 No lower limits
Unlike other support programmes, there's no minimum number of employees. If you have just 1 employee, you pay for 1 licence.
Pricing - how it works
360 Wellbeing's Personal Support Programme (PSP) simple, flat, pricing makes health and wellbeing support affordable for everyone. Perfect for individuals, SMEs and growing businesses.
No minimum
order - prices
start from just
1 licence
Become a PSP Partner
Earn attractive commissions quickly and join our team
Find out more
More than 100 people?
Talk to us for a tailored solution
Get in touch
Absolutely incredible. Everybody should be with 360 Wellbeing
Right across the UK, hundreds of companies, big and small, are enjoying the benefits of 360 Wellbeing's Personal Support Programme (PSP). Get started today and enjoy the peace of mind that we've got you covered.
"360 Wellbeing's PSP is a fantastic all encompassing support service for our employees. It is great for our employees to know that 24/7, confidential support is there for them, especially as our Company works around the clock. We are proud to work with 360 Wellbeing and would highly recommend their professional service."
Lydia Ingham, People Advisor and Reward Co-Ordinator, Newfield Limited
"We'd looked into private healthcare schemes previously but the costs were too high. 360 Wellbeing's PSP gives us the best of both worlds - comprehensive health and wellbeing support for the team at a price point we can afford."
Michael Sullivan, Director, Forty6Design
About 360 Wellbeing

360 Wellbeing Limited is a health and wellbeing business that provides a wealth of services to individuals, SMEs and corporate businesses.
Get in touch